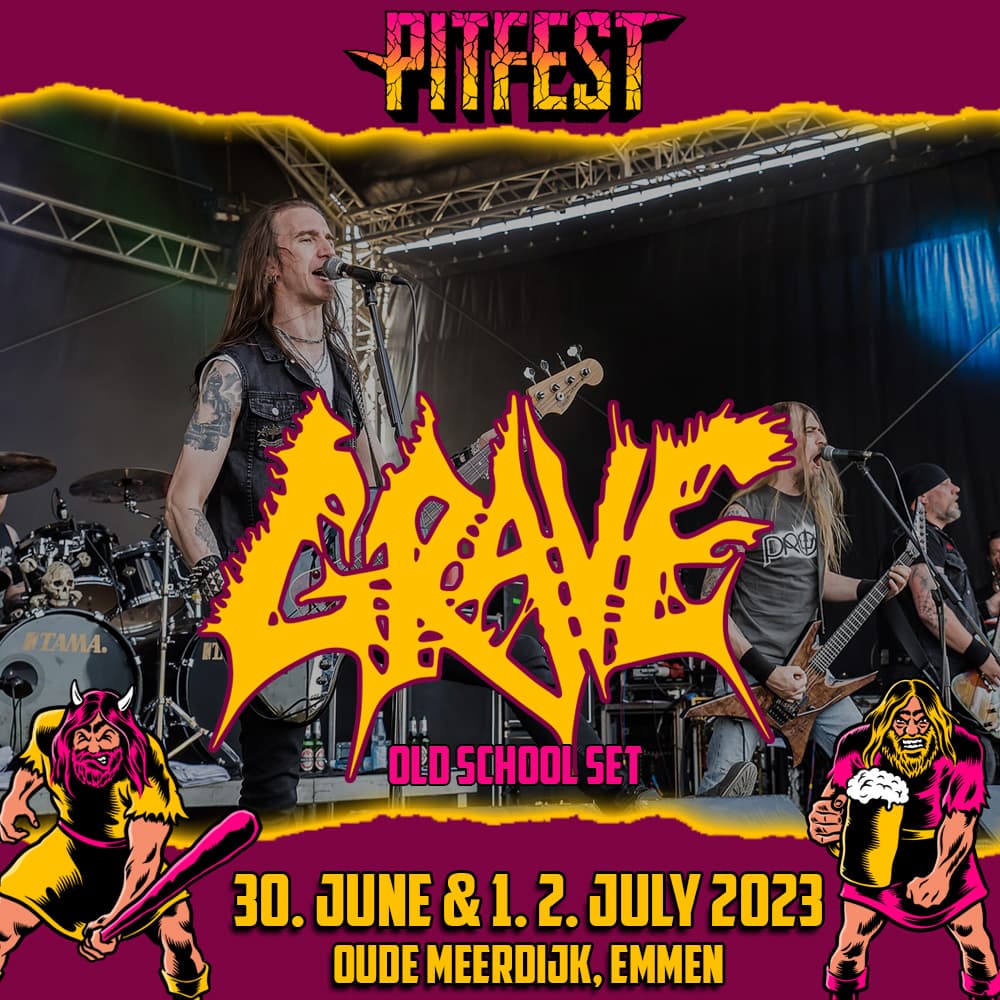 Grave (SWE)
Performing an old school set!
Grave is reconfirmed for Pitfest 2023! Since they had to cancel their performance at Pitfest 2022, we could only do the right thing by getting them back on our bill! It's always nice to have one of the "big four" of Swedish death metal on stage.
They will be playing an old school set, containing songs from the first four albums.