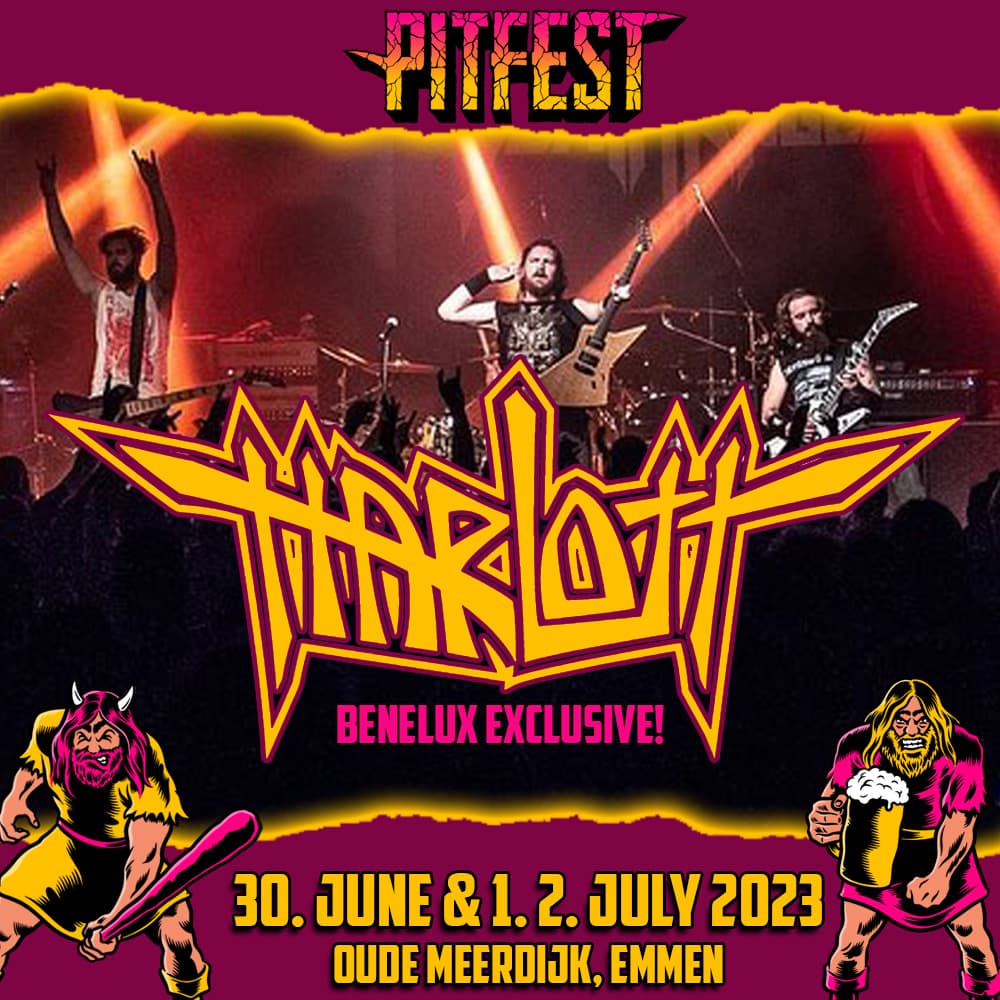 Harlott (AUS)
Australian thrash attack, Benelux exclusive show!
Australian thrash attack! This will be the first band ever from Down Under on Pitfest.
Heavily influenced by Slayer, Exodus and Nuclear Assault, these thrashers already released 4 albums and are still grumpy. They were supposed to tour Europe in 2020, but everybody knows what happened next....
So we are happy to confirm the aggressive thrash of Harlott for Pitfest 2023!