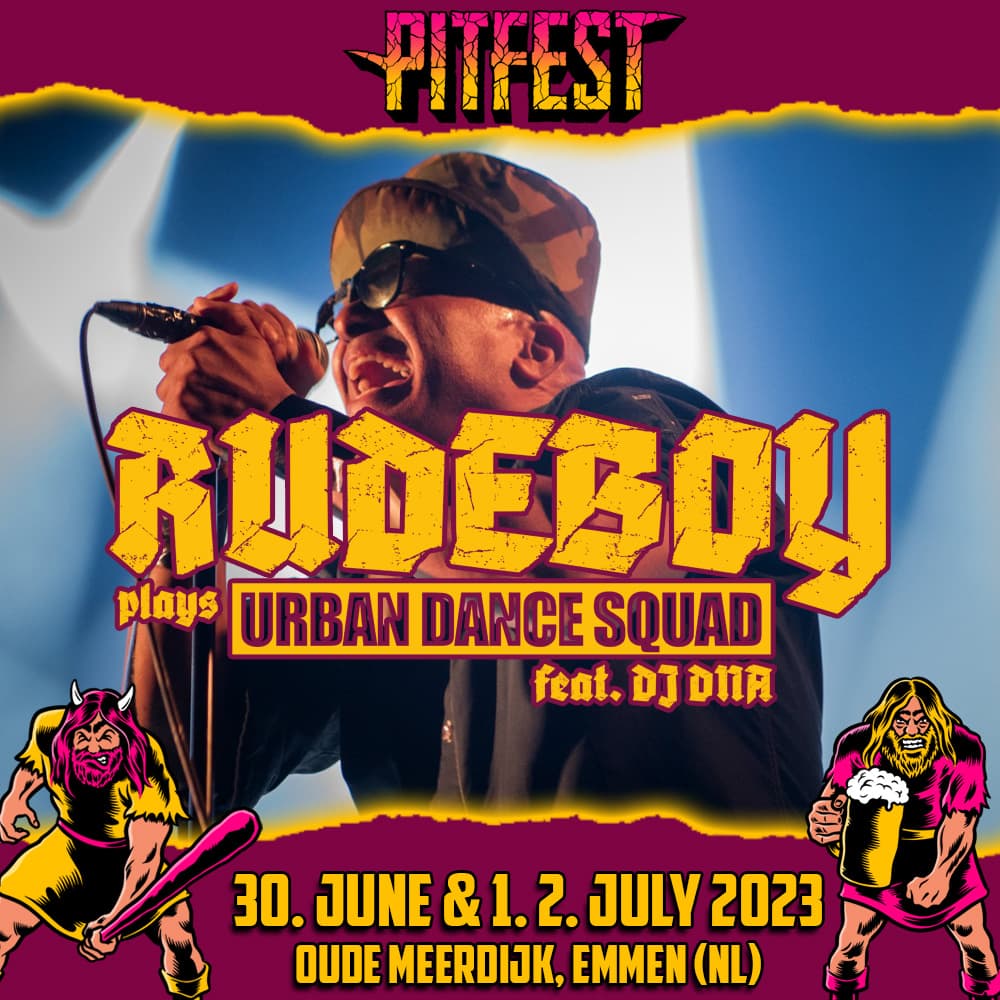 Rudeboy plays Urban Dance Squad ft. DJ DNA (NL)
Rudeboy plays Urban Dance Squad ft. DJ DNA!
Urban Dance Squad. According to some, the best band the Netherlands has ever produced, but without a doubt the most influential. The band was formed after a jam session in Utrecht in 1986 and quickly made waves with their unique and unheard of mix of styles. Funk, soul, jazz, punk, rock and hip-hop were combined by a group of musicians including a rapper and a DJ. This combination had never been seen before and made the band pioneers of the style that would later be known as crossover. They had a major influence on bands like Rage Against the Machine and were peers of bands like The Beastie Boys and Red Hot Chili Peppers.
In 2021, frontman Rudeboy will begin performing Urban Dance Squad's work live again with a set consisting of songs from all the records the band has made. He gathers a group of experienced musicians and because he doesn't think it's appropriate to carry the Urban Dance Squad legacy on his own, he asks the original UDS DJ DNA to join as well. After successful tours in Belgium and France (including Hellfest), the first shows in the Netherlands (Vera, Tivoli and Effenaar) were sold out in no time. The band is now so well established that just like in the spirit of the original Urban Dance Squad, there is free play and a similar energy is evoked.