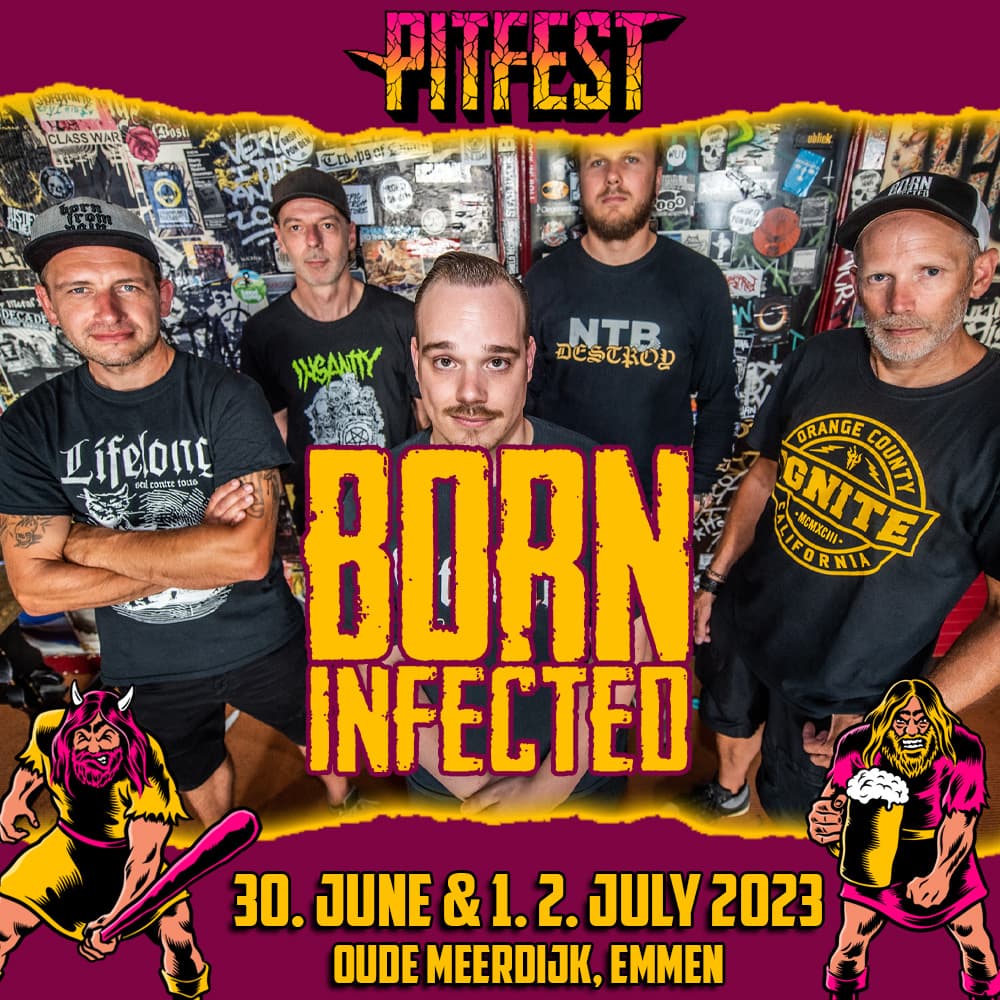 Born Infected (NL)
energetic Dutch hardcore!
BORN INFECTED is a Dutch hardcore band. Founded in 2019. Ronald, Stan and Patrick have played together before, Pascal and Ken completed the band. We soon had the idea to turn Born Infected into some kind of project. We all feel that our music and band should count for something. Collaboration with other musicians and artists in the hardcore scene is a natural next step in trying to gain some attention for organizations that could use a platform and some support.
With a mixture of hardcore, metal and punk they want to shake the world a bit. Music is in their blood. It is a way of expressing thoughts and feelings. It is also a way of getting attention for causes they feel that matter.