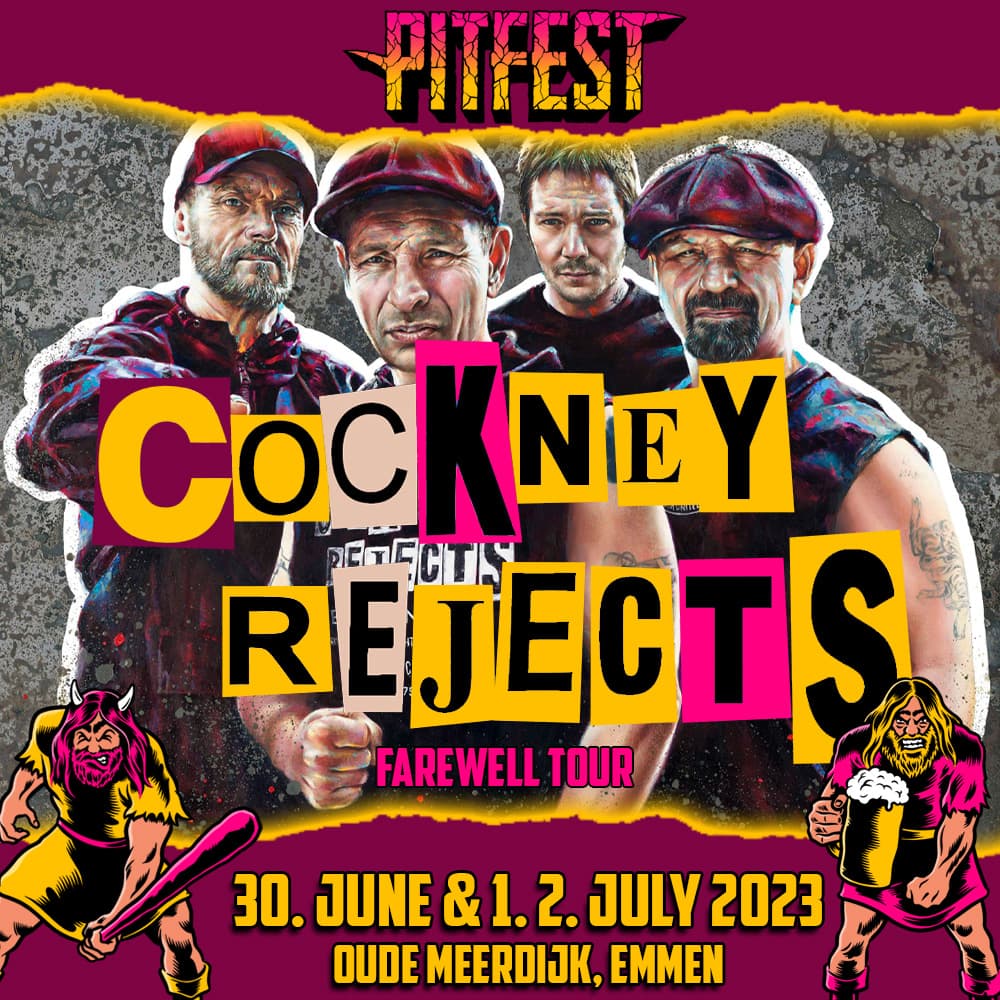 Rarely in the long history of British rock'n'roll has there been a story of such depth, magnitude and sheer turbulence as that of the Cockney Rejects.
Signed by EMI after playing four local gigs (less than the Pistols!) they found themselves playing sell out tours the length and breadth of the UK and seeing their debut album storm the charts.
The band were formed in the late Seventies in East London as an answer to the art school punk that had dominated the scene up until then. Due to overwhelming demand, the band returned to the live circuit in 2000 after a 20 year touring hiatus, and have since gone from strength to strength, playing to hundreds of thousands of people across the globe with a live set that is so energetic that it has to be seen to be believed.
With the fractionalization of the late '70's and early '80's now gone for good, with every gig becoming a party for fans and band alike, the Cockney Rejects have gone from strength to strength. But now they have sadly announced a farewell tour!
"After much thought and consideration dear pals, we have decided that 2023 will be our last year as a touring band. Don't worry though- For the next 20 months we will be giving it everything at venues all across the U.K and the world."
This is a band that has been on our wish list for a long time!