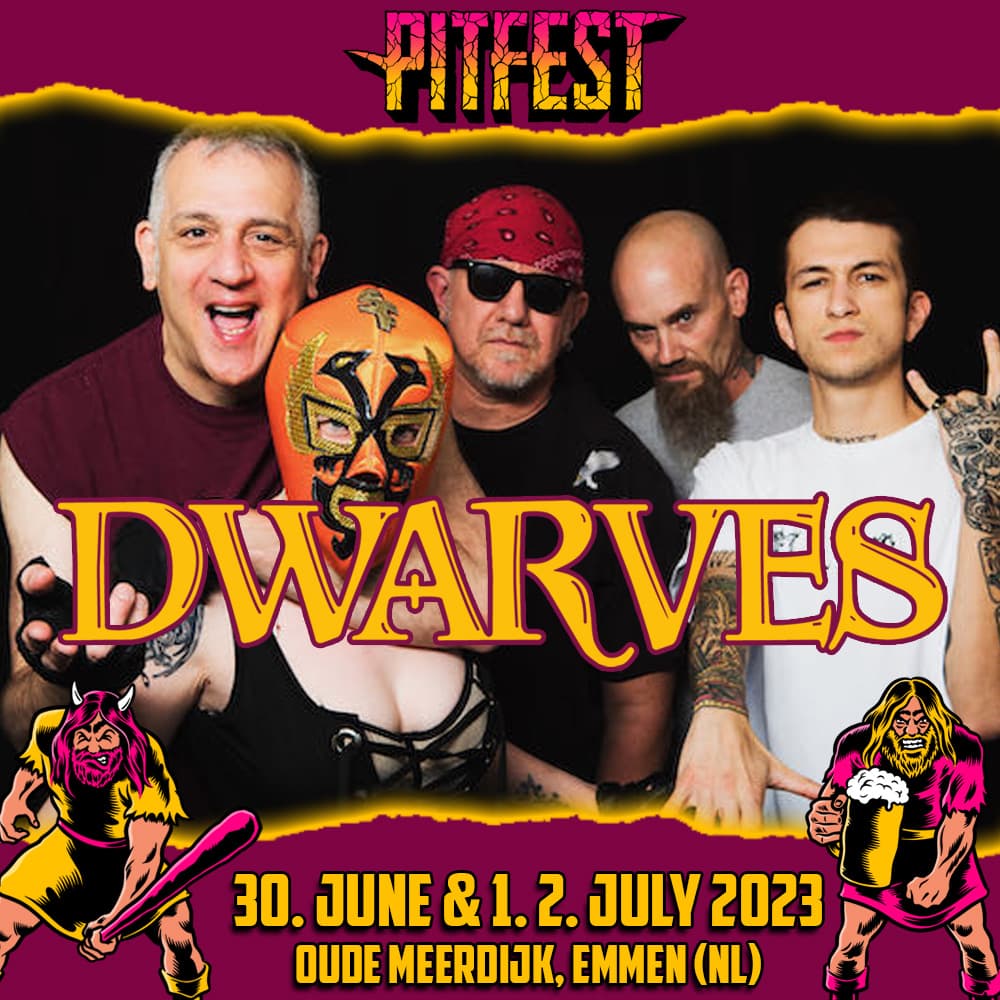 Dwarves (USA)
THE DWARVES ARE ROCK LEGENDS!
Birthed in the garage rock revival of the 1980's and weened in the punk and grunge scenes of the 1990's, the Dwarves continue to entertain, shock and mystify audiences all over the world with groundbreaking records and chaotic live performances.
The relentless middle finger drive, catchy songwriting and deft production that set the Dwarves apart have never sounded better and with way over a thousand shows to their credit, there's really only one punk band left that matters- THE DWARVES ARE ROCK LEGENDS!