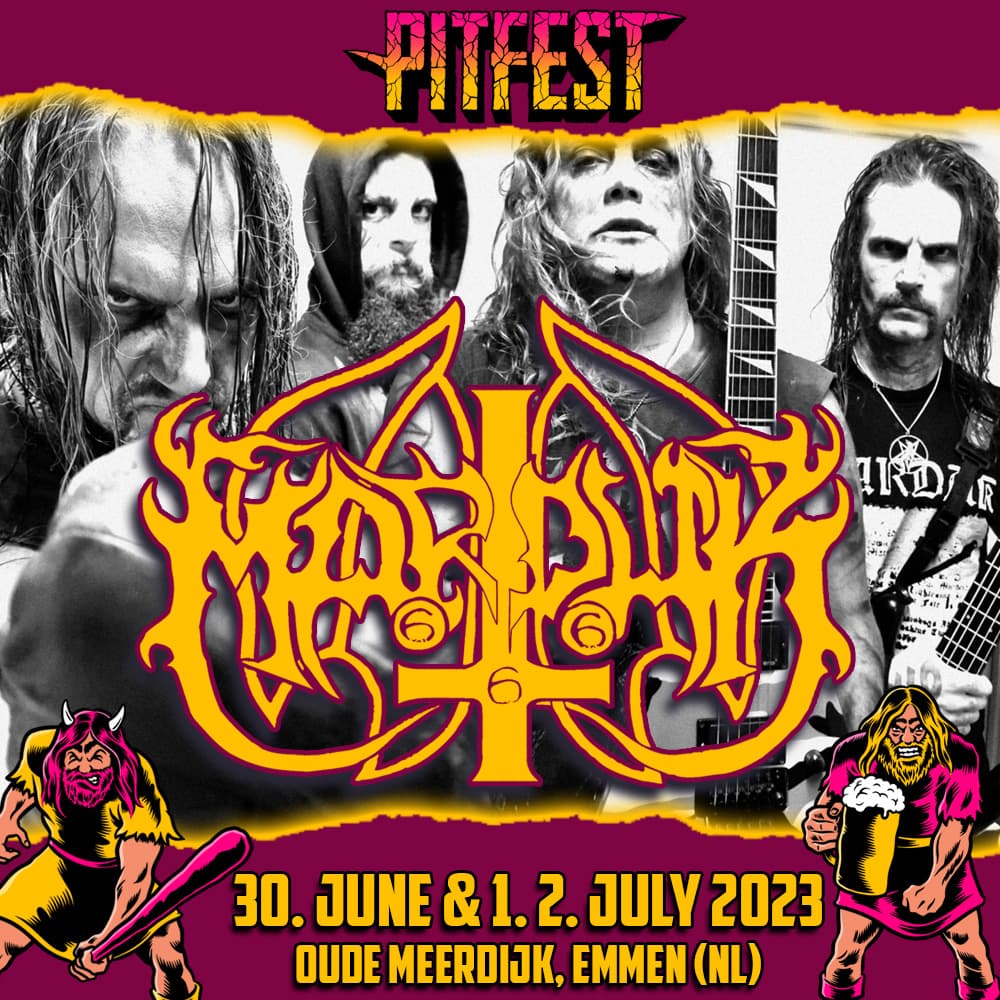 Marduk (SWE)
The Swedish panzer division is coming to Pitfest 2023!
An unswerving commitment to blasphemy and extremity combined with a relentless touring schedule and a steady stream of recordings has helped establish Sweden's Marduk as one of the better-known bands on the Scandinavian black metal scene.
They began as more of a standard death metal band with a black metal influence, but have come to be known for their style of extreme black metal, which tends to focus on themes of warfare and anti-Christian sentiment and is characterized by relentlessly fast drumming and blurred walls of guitar.