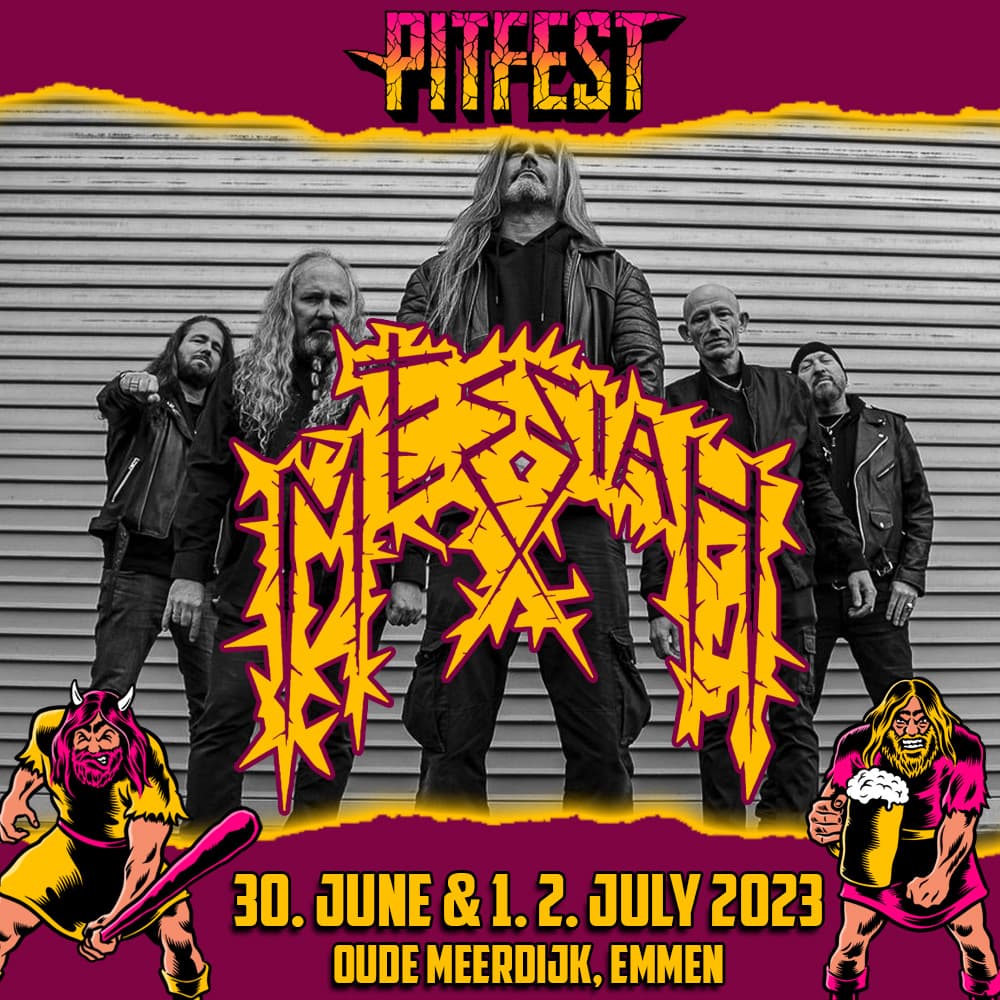 Messiah (SUI)
Messiah: co-founders of extreme metal confirmed for Pitfest 2023.
Confirmed for Pitfest 2023: co-founders of extreme metal, MESSIAH!
Founded in 1984, the debut album "Hymn to Abramelin" followed after several demos in 1986 and in 1987 the successor "Extreme Cold Weather" whose cover is decorated with a polar bear. MESSIAH are among the co-founders of "Extreme Metal", they played a wild, untamed mix of Black / Death and Thrash Metal in the early/mid 1980s.
1990 the band founder R.B. "Brögi" heralded the new era of the band. MESSIAH acted much more playful and experienced & untypical for the genre their songs contained acoustic parts. The EP "Psychomorphia" released in 1991, the album "Choir of Horrors" as well as the album "Rotten Perish" one year later can be considered without doubt as milestones of Thrash and Death Metal.
24 years after their breakup, MESSIAH announced their definitive return in January 2018 and since then they played shows in the USA, Germany, Belgium, Italy, Czech Republic, Spain and of course in their home country, Switzerland.
In August/September 2020, the 6th studio album of the Swiss was released under the label "High Roller Records", this incredible 26 years after their last album.