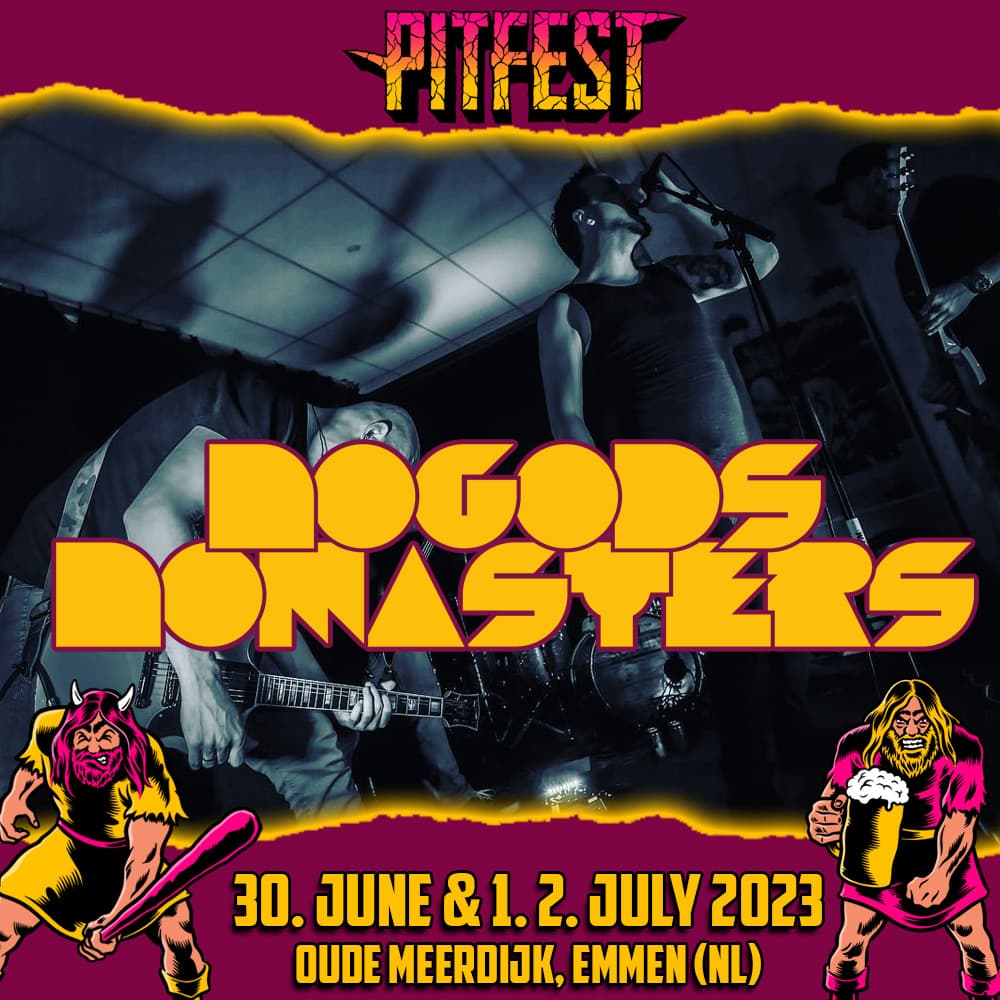 No Gods No Masters (NL)
Blunt uncompromising riff doom sludge from Twente (NL)!
Dutch metal band No Gods No Masters was founded in 2013. Mainly inspired by bands such as Iron Monkey, EyeHateGod, Electric Wizard, but also Crowbar, Integrity and even Cro Mags they released a 4 track demo at the end of 2013. This EP received many positive reviews and was released on tape by Dawnbreed records and online by Torn Flesh Records. The debut full length 'Fear in a handful of Dust' was recorded in the 2nd half of 2015, mixed and mastered by J.B. Van Der Wal (Aborted, Herder and DOOL) and completed at the beginning of 2016. The album was released on Reflections Records in 2017 and received many positive reviews. They already played on Pitfest 2017 and are back!