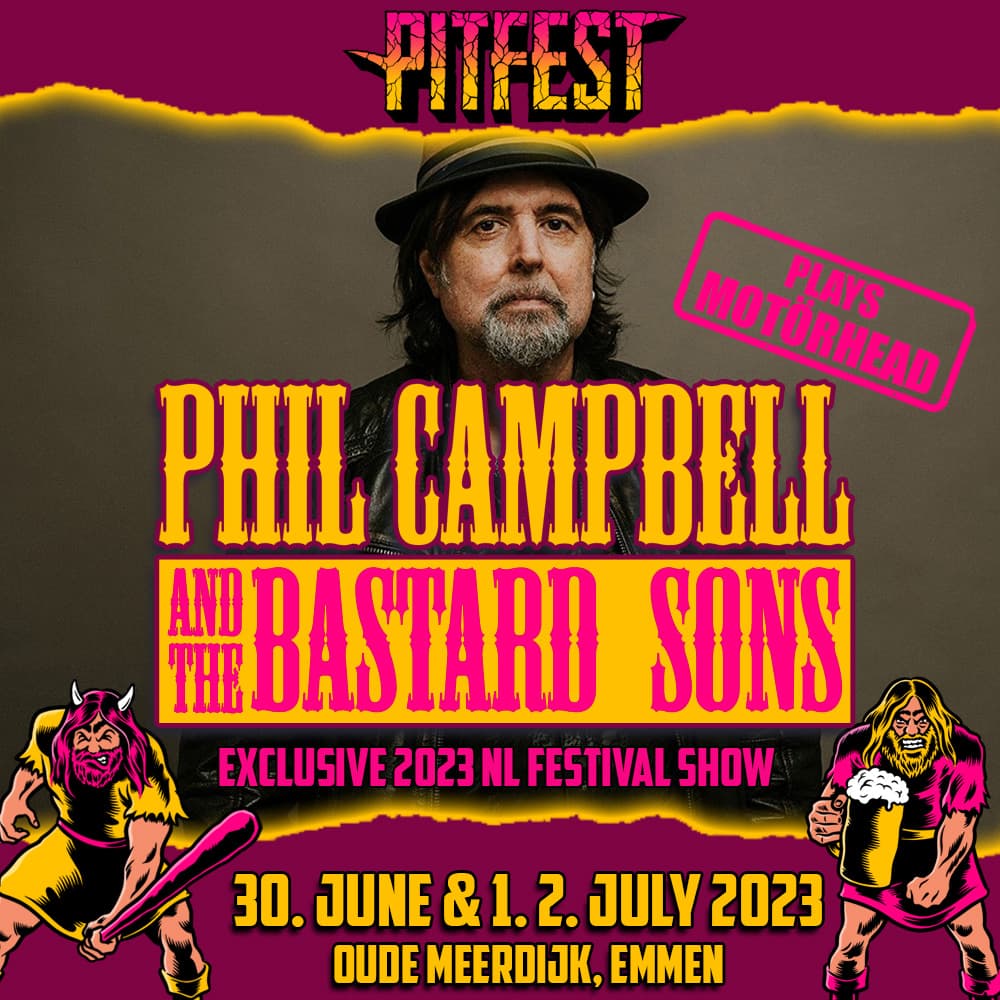 Phil Campbell & The Bastard Sons (UK)
Plays Motörhead! Exclusive Dutch festival show.
In 2023 it's been 8 years since Motörheads' Lemmy passed away. Five years after Lemmy's death, in 2020, Phil Campbell decided to keep the Motörhead legacy alive. The legendary long-time MOTÖRHEAD guitarist and his Bastard Sons will be bringing a full Motörhead set to Pitfest and it will be their only Dutch festival show in 2023!
You better start training your vocal cords and liver for this one.