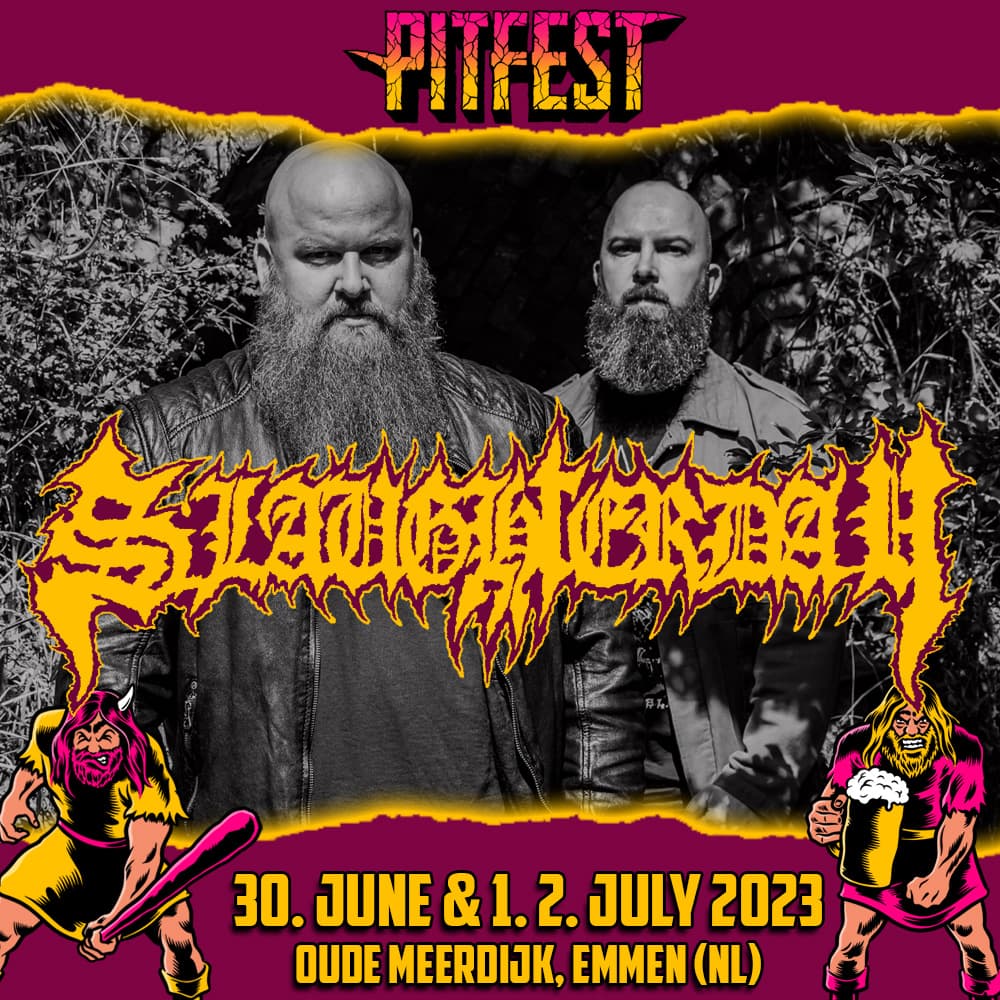 Slaughterday (GER)
"This is Champions League quality Death Metal: Brutal, honest and pure…" (XXL Rock)
"What an awesome journey in time. I feel like in my early twenties again as I discovered this exciting new style of music called Death Metal". This is how Frank Albrecht described his listening experience in 2013 in his review for the Slaughterday debut album in Rock Hard Magazine.
Slaughterday draw their inspiration from bands of that time, like Autopsy, Death and Massacre, that combined classic songwriting with catchy choruses and guitar solos, striking riffs as well as morbid melodies. After the duo Bernd Reiners/ Jens Finger had already caused a great stir with their "Cosmic Horror" Demo, their debut album "Nightmare Vortex" completely convinced fans and press likewise. Consequently, they were part of Rock Hard's category "10 x Dynamit" and reached the 3rd place in the overall ranking of Legacy magazine.
With the following "Ravenous" EP and their sophomore album "Laws Of The Occult", Slaughterday managed to bring their style to perfection and to establish themselves among the top acts of the German Death Metal scene. On their "Abattoir" EP the band surprises with creepy Doom Death, gloomy melodies and sudden outbreaks of speed and sheer brutality.
Their new album "Ancient Death Triumph" combines classic Death Metal with fresh sound and imaginative songwriting. Slaughterday has already delighted many Death Metal fans with their relentless sound and spirited live performance, which they have impressively proved at several festivals like Summer Breeze, Metal Bash, Grind The Nazi Scum, Coast Rock Festival, Braincrusher Festival, Morbid Catacombs, Ear Terror Festival, Schoonebeek Deathfest and many more.
With new songs up their sleeve, the band is really looking forward to hitting the stage again and to thrill Old School Death Metal freaks