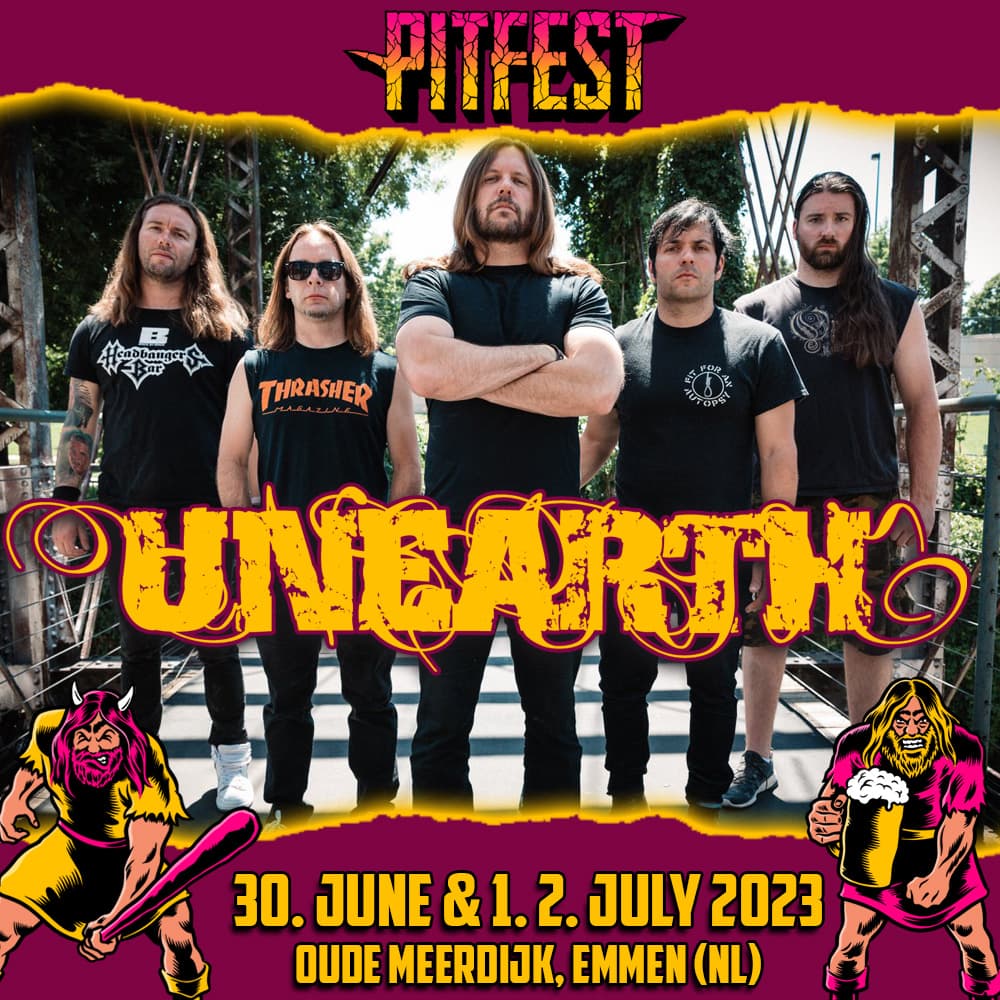 Unearth (USA)
Kings of the machine-gun breakdown.
After an awe-inspiring 15 years of blazing trails and dominating stages, Unearth is now institutionalized as a relentless force in heavy metal, standing the test of time with consistently triumphant creative output, tireless road warrior resilience, Blue Collar style workmanship and a resolute determination to deliver the goods.
Like Slayer, Cannibal Corpse, Testament and Anthrax before them, Unearth emerged as part of a burgeoning revolution in heavy music but continued to maintain their relevance and mastery of their craft. They've resisted and prevailed against changing trends, subcultural fashions and the way music is obtained and distributed with their credibility, integrity and unique persona intact.