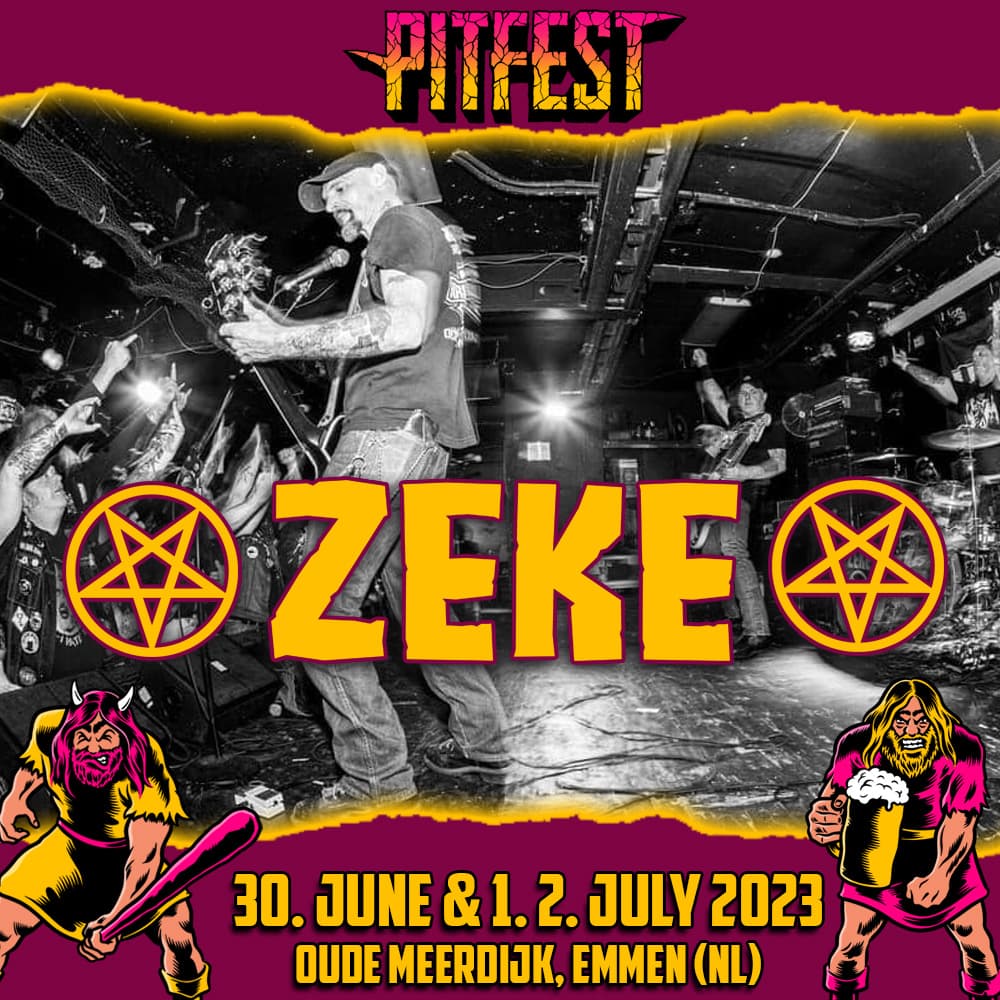 Zeke (USA)
Thank the gods of rock and roll, you've just met your new favorite band.
Blind Marky Felchtone & Donny Paycheck back on track!
ZEKE established a nasty disposition while cutting teeth on their own brash hardcore punk. ZEKE formed in 1993 with an original lineup of Blind Marky Felchtone, Donny Paycheck, Mark Pierce, and Dizzy Lee Roth.
ZEKE burns from start to finish, as super-charged guitars, electrifying leads and a raucous punk attitude race full-throttle down a highway to Hell.