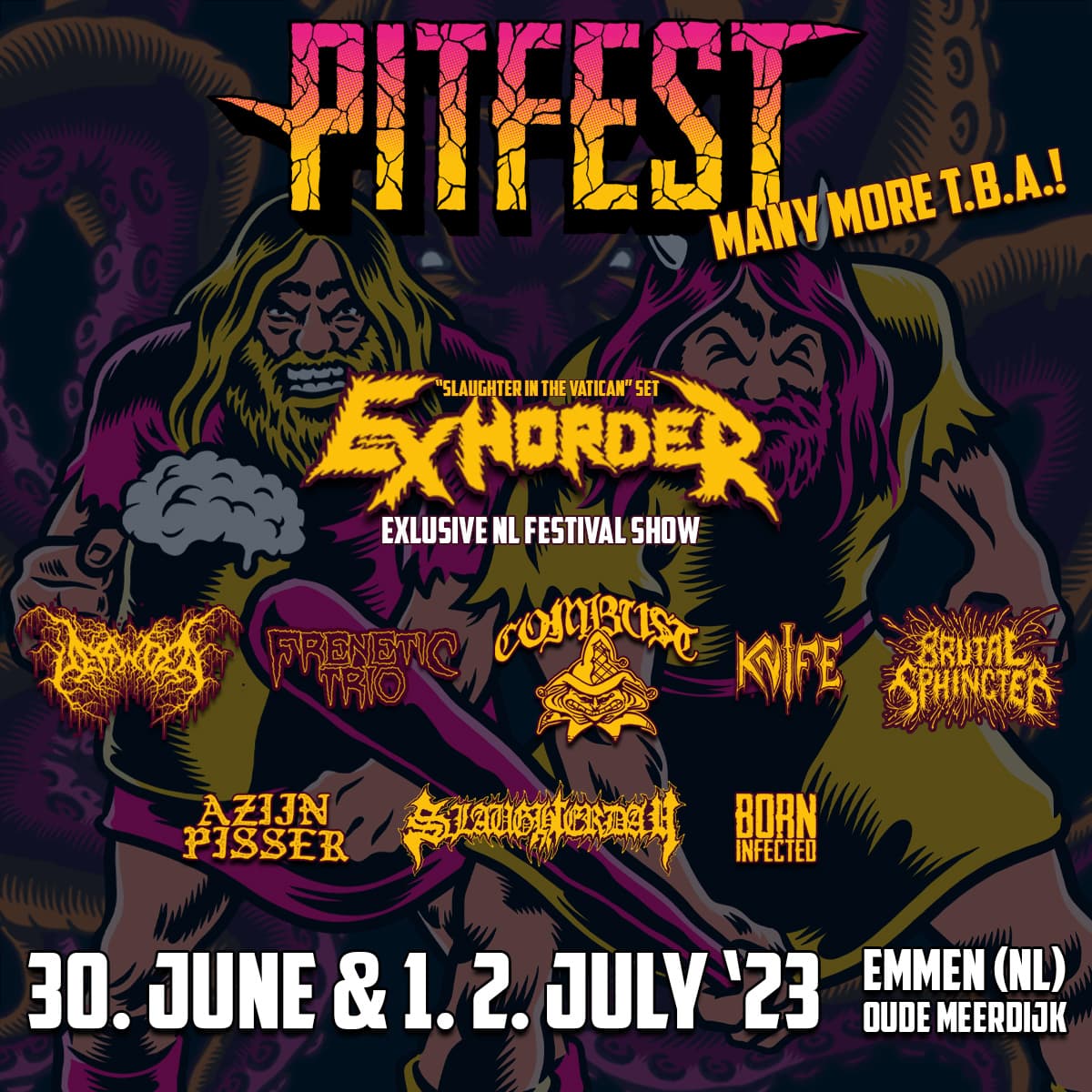 9 new names for Pitfest 2023
Exhorder (USA) and 8 more bands announced!
𝟗 𝐧𝐞𝐰 𝐧𝐚𝐦𝐞𝐬 𝐟𝐨𝐫 𝐏𝐢𝐭𝐟𝐞𝐬𝐭 𝟐𝟎𝟐𝟑!
At the top of the list of new announcements is the name of Exhorder. The thrash metal veterans from the US are coming to give an exclusive Dutch show in which the legendary album "Slaughter in the Vatican" is the central point.
Also added: Verwoed (NL), Knife (DE), Brutal Sphincter (BE), Frenetic Trio (BRA), Slaughterday (DE), Combust (US), Azijnpisser (NL) and Born Infected (NL).
A total of 20 bands have been announced so far. They can all be found on our website:
And as it seems now, we will announce no less than 3 new headliners on November 1st!