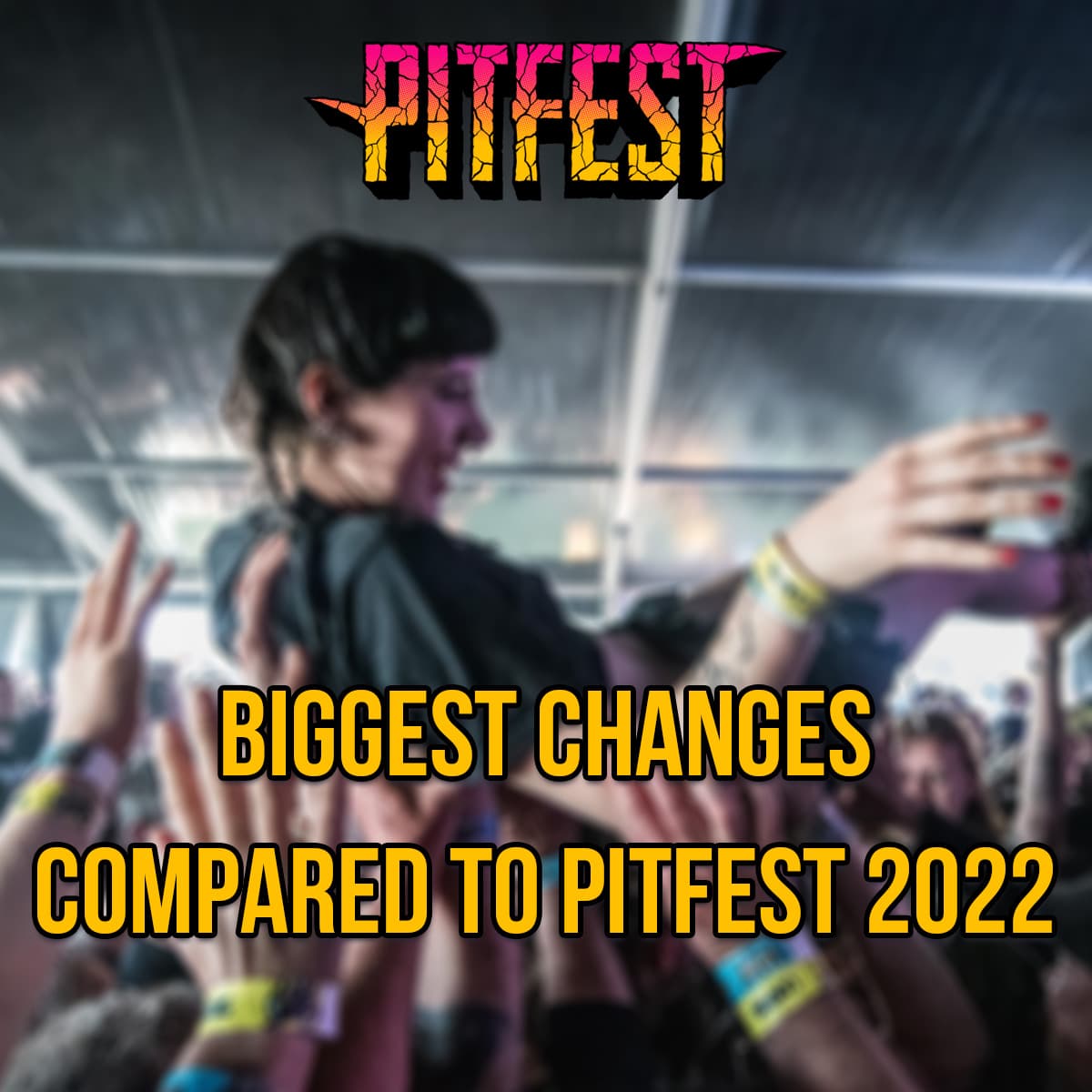 What changes on Pitfest 2023?
We have made a short list of the most important changes compared to Pitfest 2022.
Our mainstage is an open air stage for the first time;
Parking: there are more than enough parking spaces and they are for FREE;
Toilets: you don't need a special wristband for the toilets anymore;
There is a bus stop right in front of the festival. That means that there won't be a shuttle service from the station to the Pitfest grounds;
There will be more food options available;
We have abandoned the cashless system. That means you can buy tokens at the cash desk to pay for your drinks, food, etc;
The cup system is also changing, you don't have to pay a deposit for your cup. More details on this later;
We are still in talks with a taxi company for transporting visitors to the other accommodations outside our campsite. It is also possible that we will use our own vans for this transport.