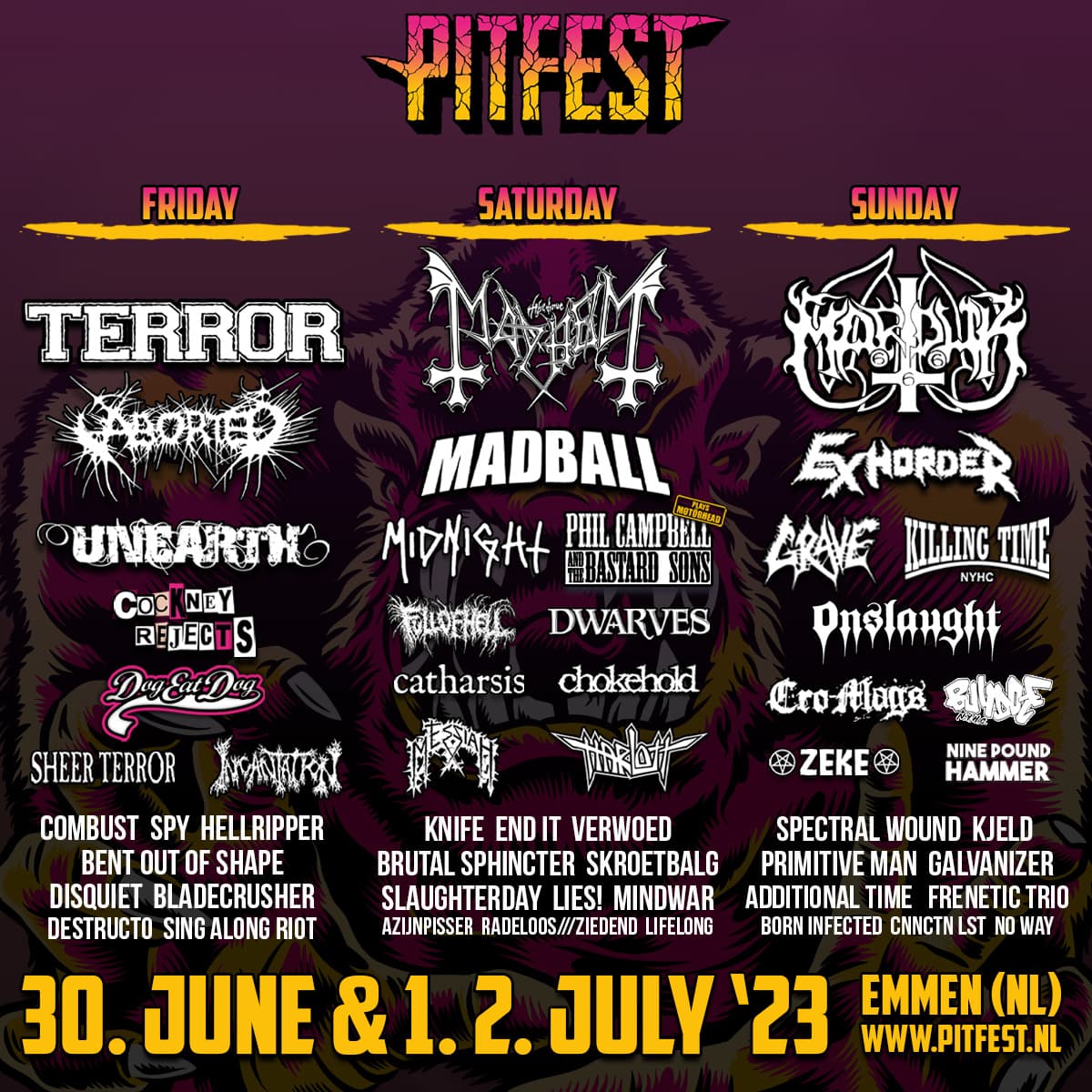 Final wave of bands + full lineup
11 more names + full lineup disclosed!
The final wave of bands for Pitfest 2023 is here! We're very happy to confirm Unearth, Cro-Mags, Incantation, Onslaught, Zeke, Bulldoze, Additional Time, Disquiet, Destructo, Sing Along Riot and No Way.
That means that we have a total of 54 bands on stage this year!