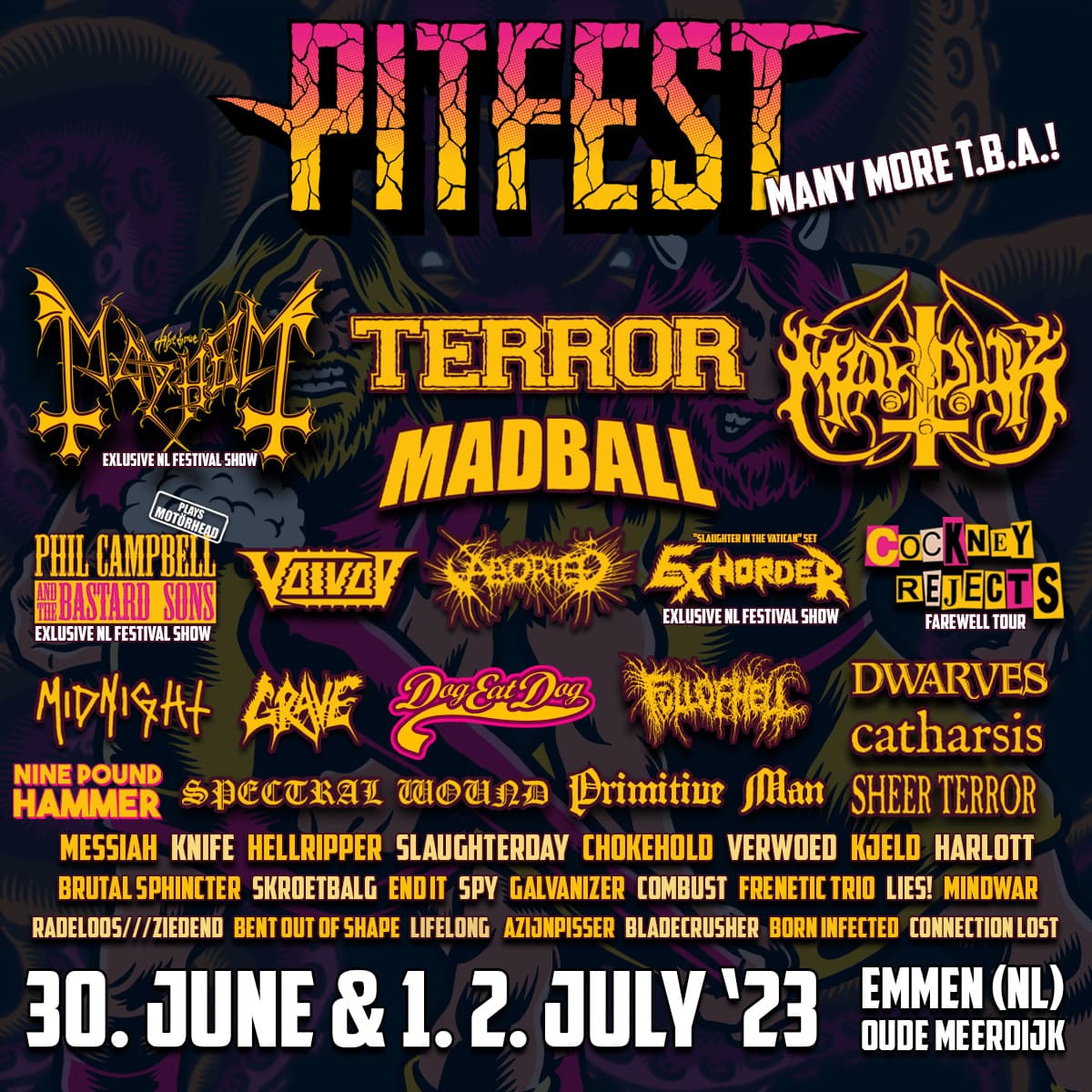 Fourteen new names for Pitfest 2023
**Voivod, Dog Eat Dog, Full of Hell, Dwarves, Catharsis, Sheer Terror, Nine Pound Hammer, Spectral Wound, Primitive Man, End It, Kjeld, Galvanizer, Mindwar and Connection Lost are the 14 additions to our 2023 line up. **
We promised you 14 new bands. We give you 14 new bands.
**Voivod, Dog Eat Dog, Full of Hell, Dwarves, Catharsis, Sheer Terror, Nine Pound Hammer, Spectral Wound, Primitive Man, End It, Kjeld, Galvanizer, Mindwar and Connection Lost are the 14 additions to our 2023 line up. **
That brings the grand total to 43 bands announced. And we're not done yet!
Weekendtickets and camping/camper tickets available here: https://pitfest.nl/tickets
We will also open the single day ticket sales soon!