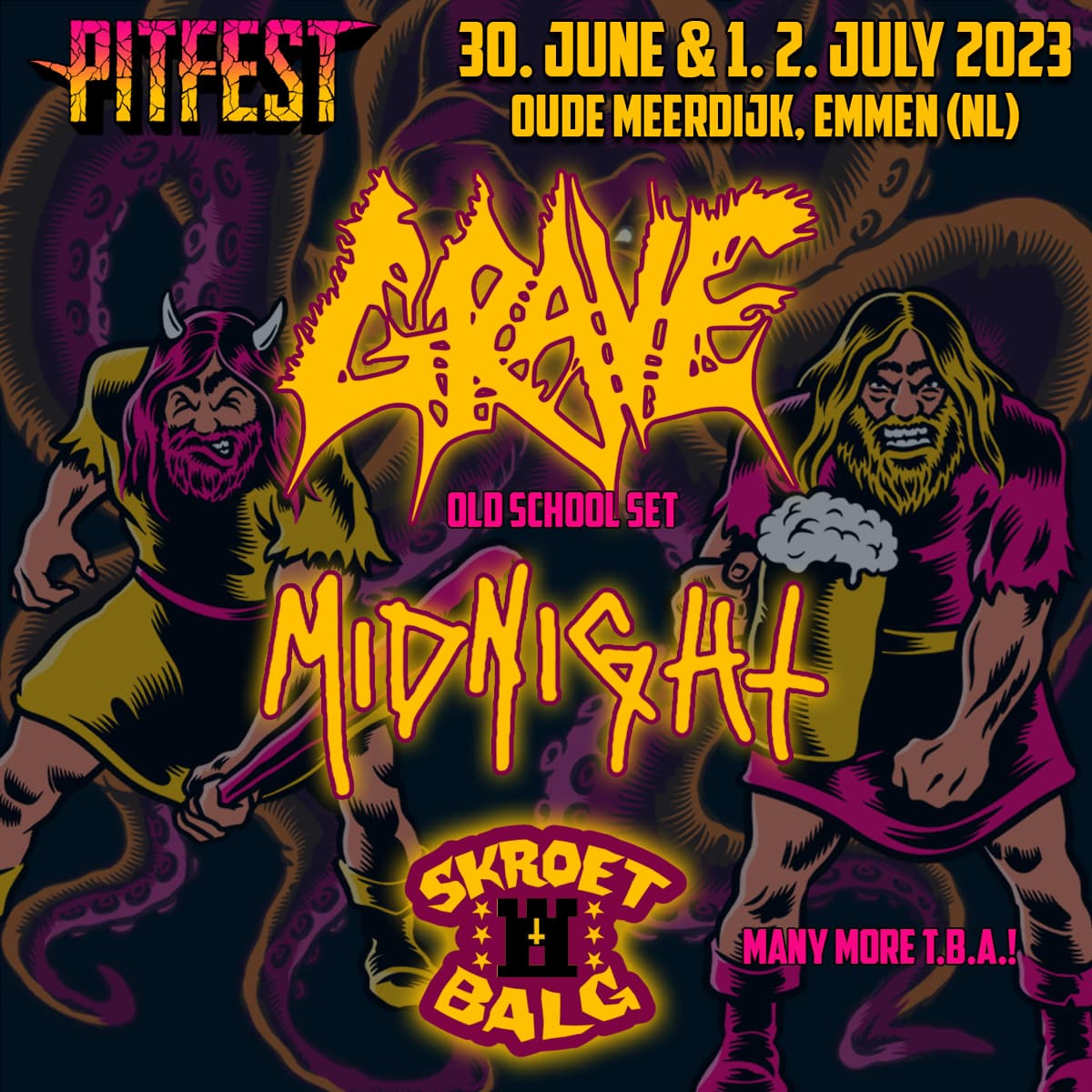 Grave (SWE), Midnight (USA) and Skroetbalg (NL) confirmed for 2023
Grave (SWE), Midnight (USA) and Skroetbalg (NL) confirmed for 2023
Well, well, look what the cat dragged in. Three more additions to our 2023 bill.
Death metal legends GRAVE had to cancel their Pitfest 2022 show and they really wanted to play in 2023. Of course we are very pleased to have them on our bill!
So you like black metal? And Rock and roll? And thrash metal? Then get ready for a crushing live show by Midnight!
They've already tore down the Pitfest house twice. If you're going to tear down houses anyway, you better become the house band of Pitfest. Please welcome back local heroes Skroetbalg!
Tickets are on sale on our website!