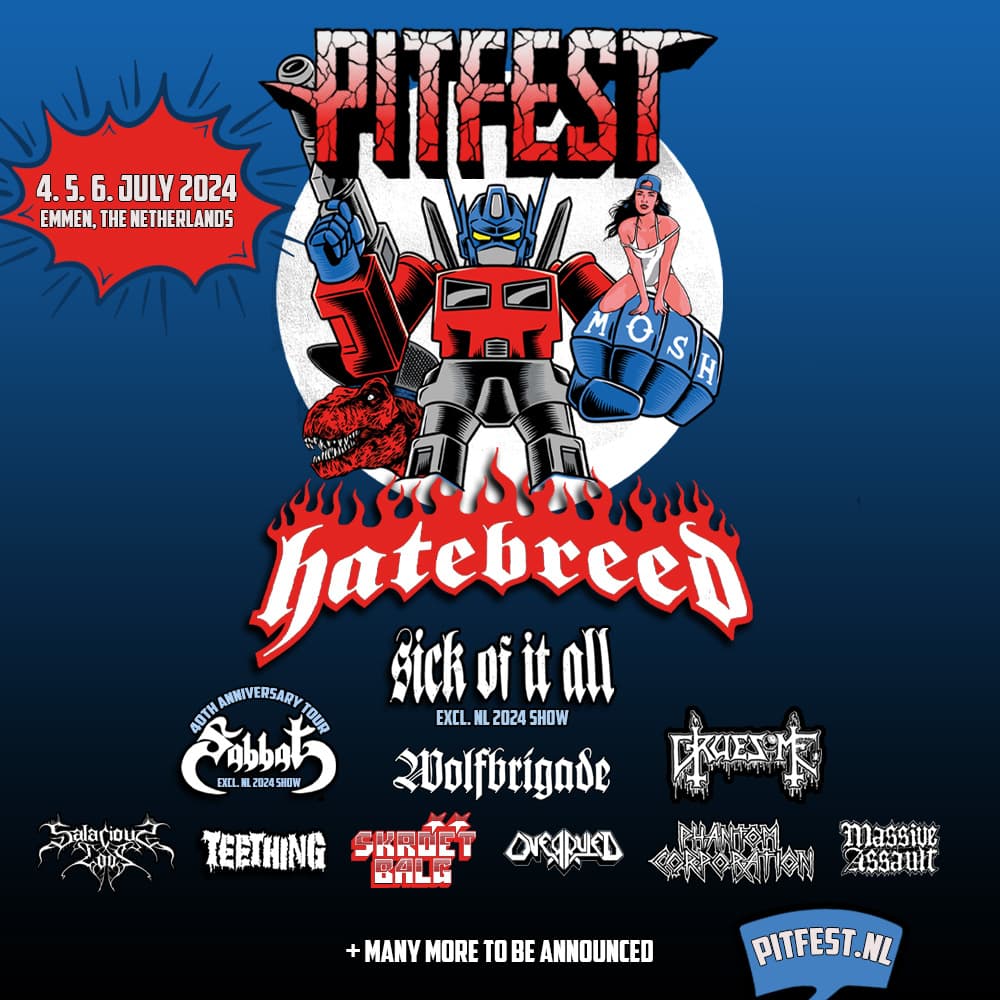 Pitfest 2024: six new names, including Hatebreed
They have been on our wish list for a long time and now it's finally happening: Hatebreed is coming to break down Pitfest!
Hatebreed is coming to break down Pitfest! The American metalcore giants are at the top of our updated poster. Also present are the Swedes of d-beat steamroller Wolfbrigade, the German Phantom Corporation (death crust) and the Dutch bands Skroetbalg (the house band of Pitfest), Salacious Gods (black metal) and Massive Assault (death metal).
Sick of it All (USA), Sabbat (Japan), Gruesome (USA), Teething (Spain) and Overruled (NL) were announced at an earlier stage. That brings the total to 11 bands confirmed. A new round of announcements will be made on October 1st!
As you might have noticed, we have come up with something new: the sooner you buy a ticket, the cheaper it is. Every few months a tenner is added to the price of a weekend ticket. Until October 1st, a weekend ticket costs 89 euros, via https://pitfest.nl/.