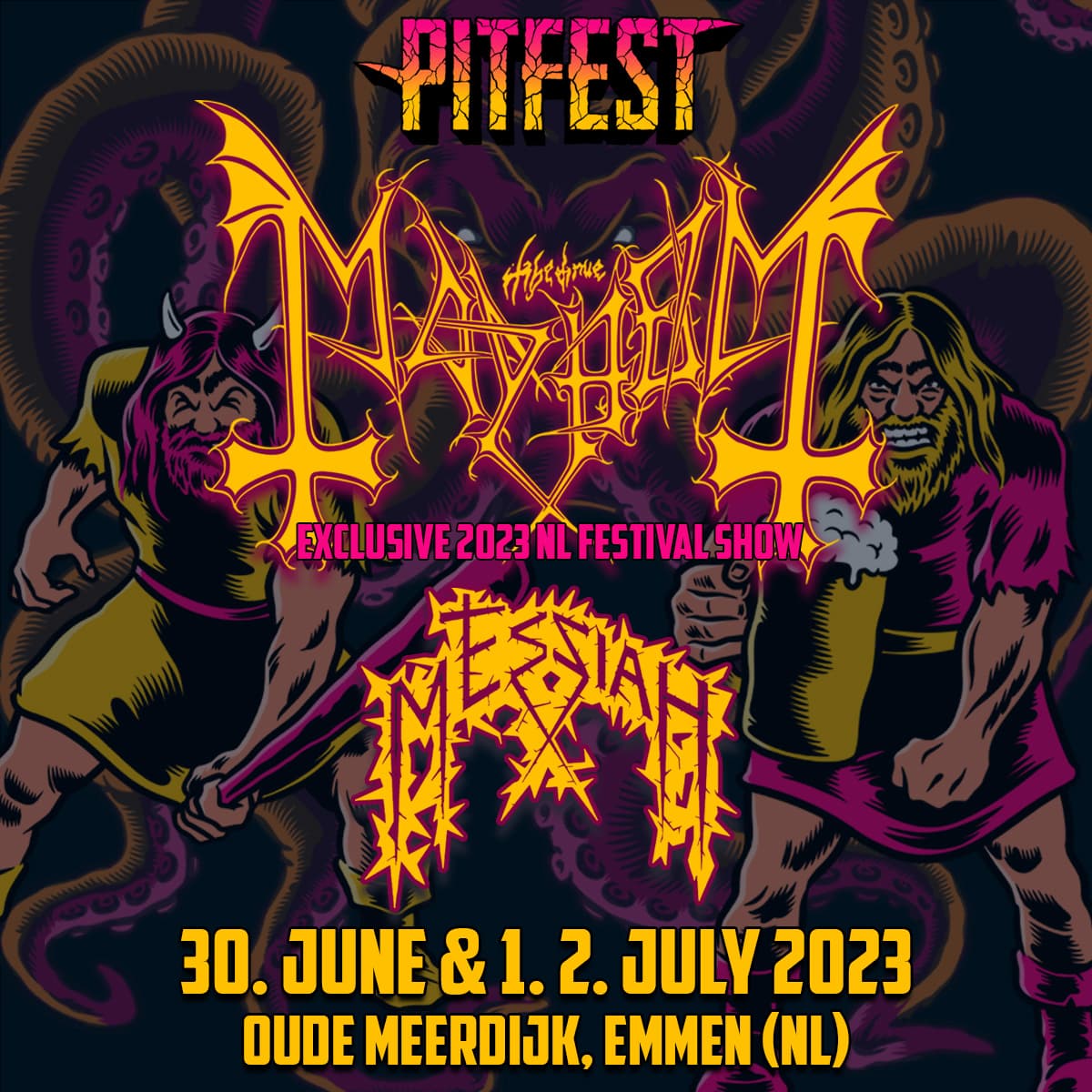 Mayhem confirmed for exclusive 2023 Dutch festival show
Black metal legends Mayhem (NOR) confirmed for Pitfest 2023.
𝗢𝘂𝗿 𝗳𝗶𝗿𝘀𝘁 𝗮𝗻𝗻𝗼𝘂𝗻𝗰𝗲𝗺𝗲𝗻𝘁 𝗳𝗼𝗿 𝟮𝟬𝟮𝟯. 𝗔𝗻𝗱 𝘄𝗵𝗮𝘁 𝗮 𝗯𝗮𝗻𝗴𝗲𝗿! When you are talking about the most notorious and important bands in the history of black metal, you can't get around The True Mayhem. The legendary Norwegians will come to Pitfest for a 2023 Dutch exclusive festivalshow!
Next to that, what about Messiah-Official, who are among the co-founders of extreme metal? Early Bird tickets came online today at 00.01h. There's a small amount available on our site and these will be the only Early Birds for 2023.
👉 https://pitfest.nl/tickets
𝑵𝒆𝒙𝒕 𝒂𝒏𝒏𝒐𝒖𝒏𝒄𝒆𝒎𝒆𝒏𝒕 𝒐𝒏 𝑱𝒖𝒍𝒚 1𝒔𝒕!