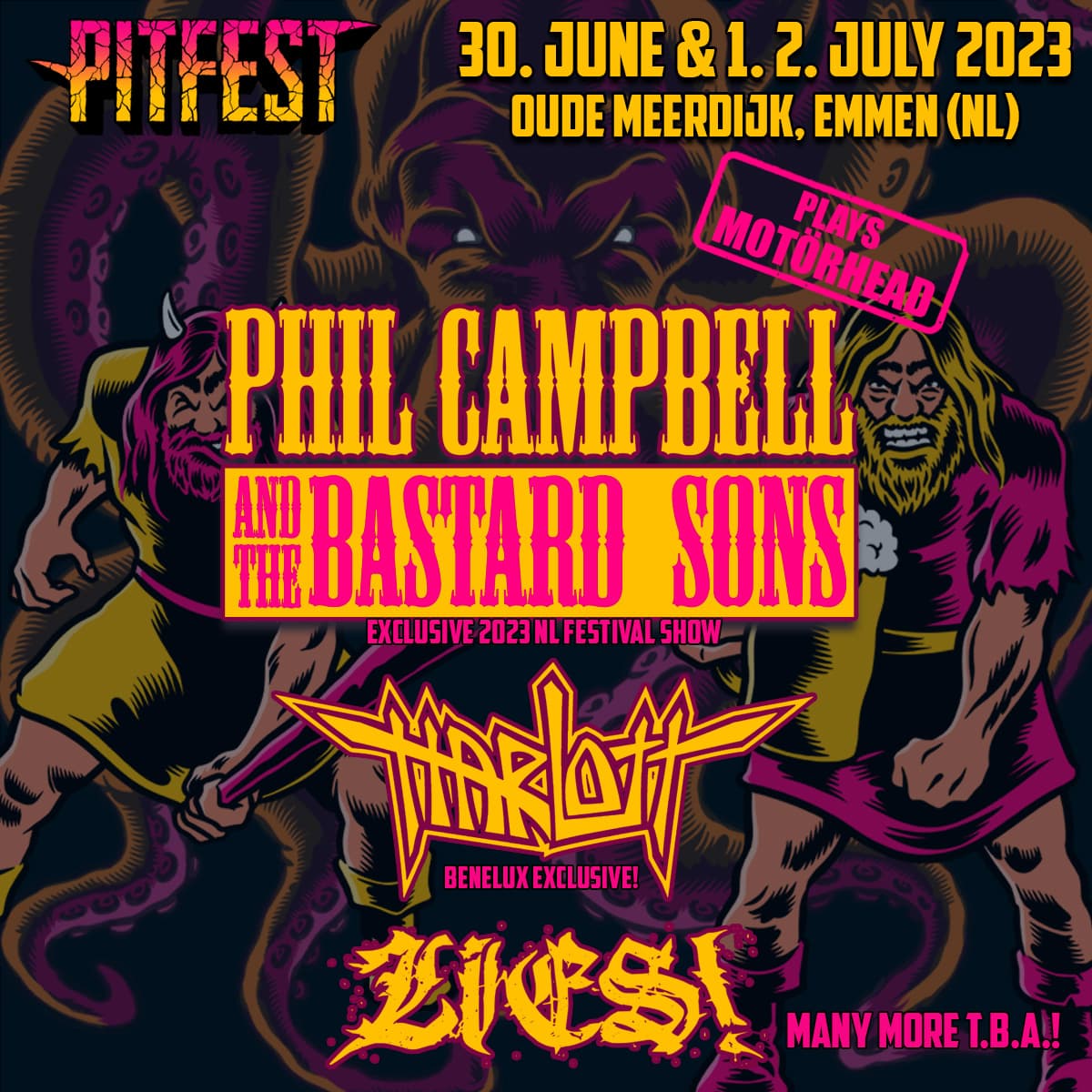 Phil Campbell & The Bastard Sons play Motörhead on Pitfest 2023
Motörhead legend Phil Campbell will play a full Motörhead set with his Bastard Sons on Pitfest. Exclusive 2023 Dutch festival show!
We announce new bands for the 2023 edition every first of the month. Today, we have a special one!
Motörhead legend Phil Campbell will play an exclusive Dutch festival show with his Bastard Sons. In 2020, five years after the death of Motörhead frontman Lemmy, Phil Campbell decided to honor the legacy. Together with The Bastard Sons he brings a full Motörhead set to Pitfest.
In addition, the Australian thrashers Harlott and the Dutch hardcore band Lies! are also announced. Harlott was already on the poster for the fifth edition at an earlier stage, but due to the corona pandemic, the band had to let it pass. Lies! was on the fifth edition, but corona threw a spanner in the works there too. One of the band members had to cancel at the last minute, forcing the band to limit their setlist to 4 songs. They will therefore be taking the rematch for 2023.
That brings the total now to 8 announced bands. Over 40 bands will come to Emmen next year, from June 30 to July 2, 2023.