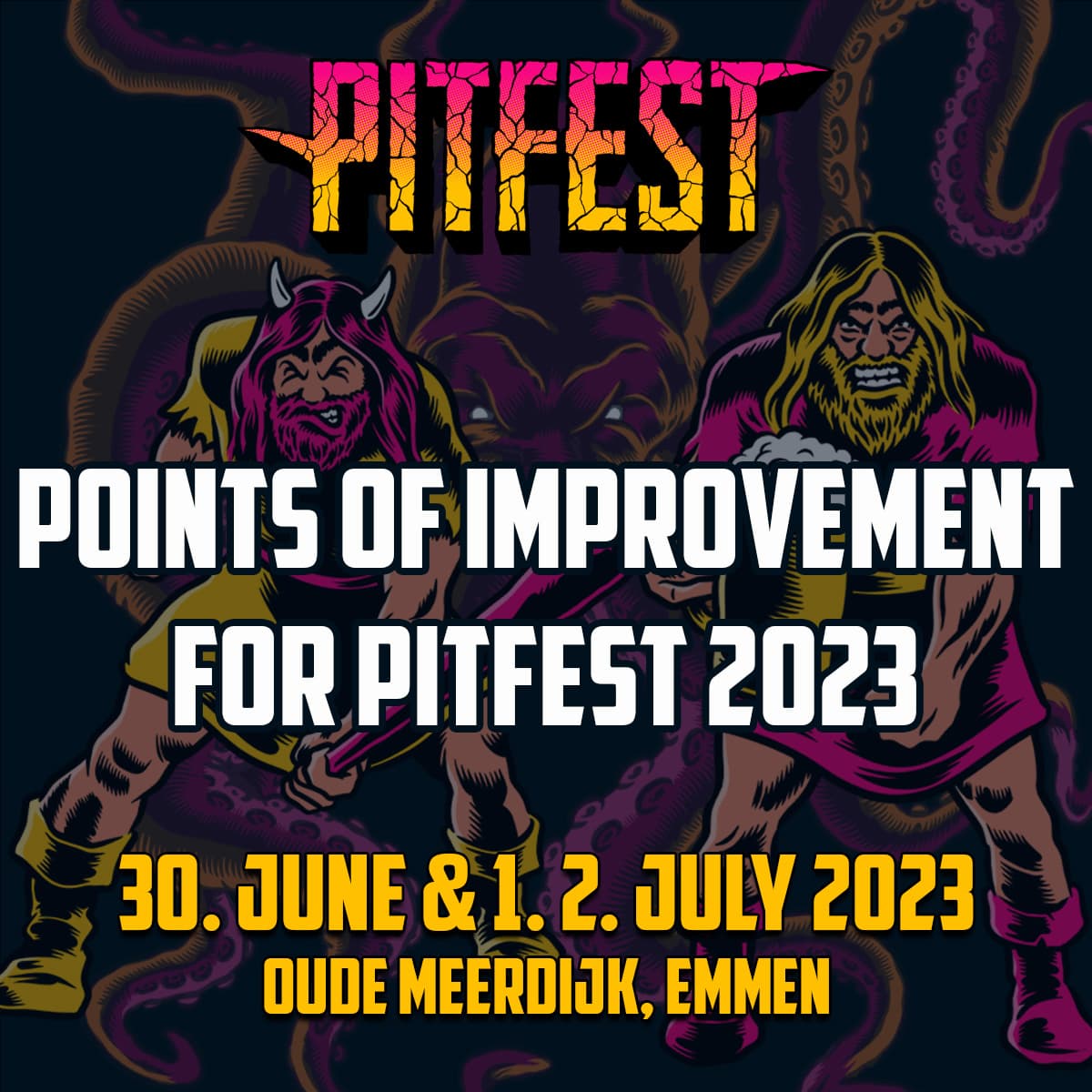 Points of improvement for Pitfest 2023
Points of improvement for Pitfest 2023.
We had an evaluation meeting about Pitfest 2022 this week and wanted to share a few things.
First: the complete organization crew is still in awe. Pitfest 2022 was a goddamn blast!
And we also listened to tips and advice and see areas for improvement for 2023. 𝗦𝗼𝗺𝗲 𝗼𝗳 𝘁𝗵𝗲 𝘁𝗵𝗶𝗻𝗴𝘀 𝘄𝗲 𝗮𝗿𝗲 𝗮𝗶𝗺𝗶𝗻𝗴 𝘁𝗼 𝗰𝗵𝗮𝗻𝗴𝗲 𝗮𝗿𝗲:
no more cashless payment system (tokens will probably be back). The cashless system just has too many flaws for us and you to function the way it should;
we are working on a new system for the hard cups. The deposit system also has some issues that could be smoother and/or better;
we're going to try to get an alternative for the dixies on the campsite;
campingbar and campingshop will probably be combined into one area;
a wider range of food;
parking will be free of charge;
no more toilet wristbands (it's included in the ticket pricing);
Peace out.