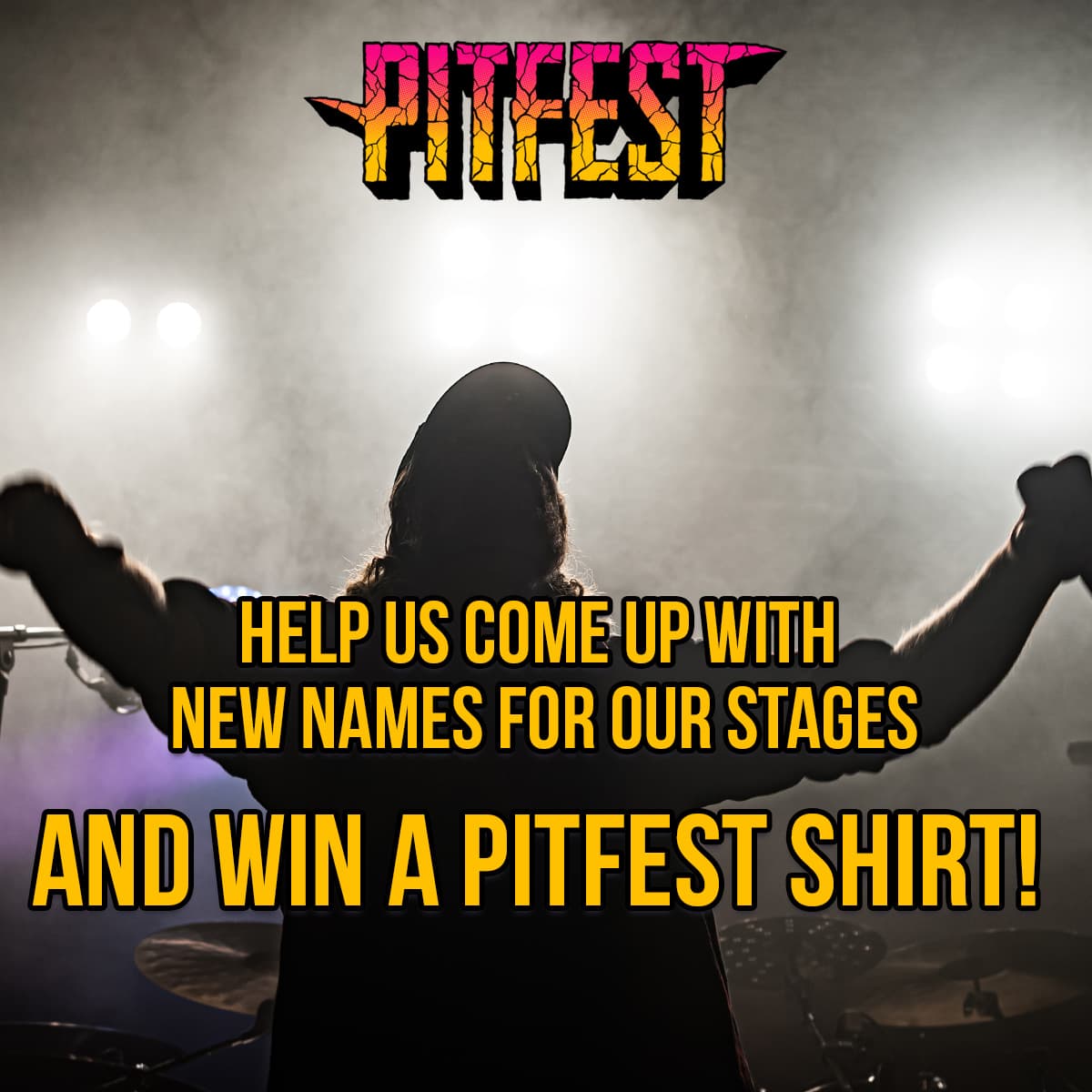 Win a Pitfest shirt in our stagename contest
We are changing the names of our mainstage and second stage and need your help!
Please send in your suggestions. We will discuss all submissions internally. The winners receive a Pitfest shirt of their choice!
Submit here: https://bit.ly/41Kwx0R
Mainstage was called Skullcrusher, new name needed! 2nd stage was called Punkhol, new name needed! 3rd stage was called Crustbus and will be renamed to Punkhol.