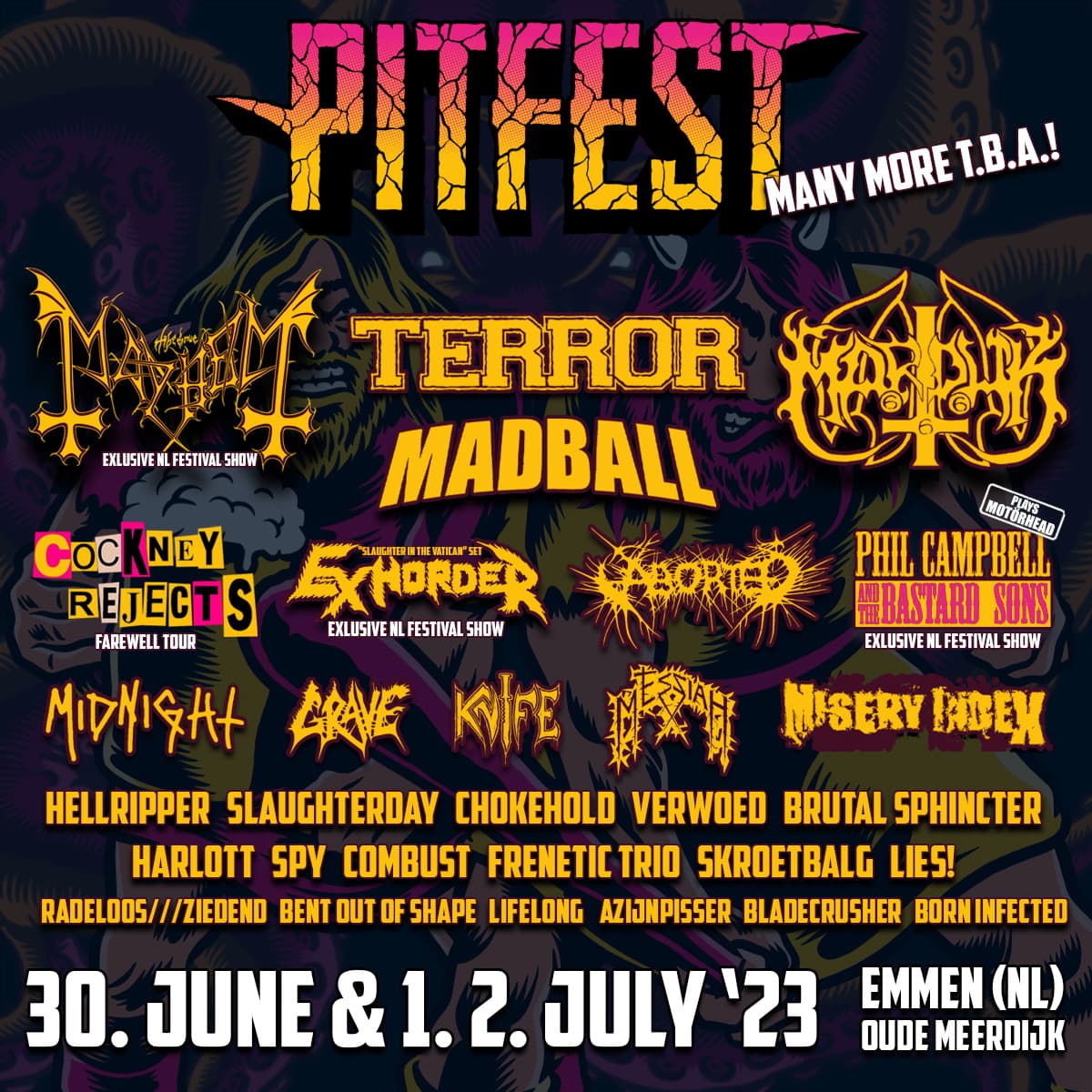 Terror, Marduk, Madball and more on Pitfest 2023!
Terror, Marduk, Madball and 6 more confirmed for Pitfest 2023!
It's the first of the month again and that means new names for Pitfest 2023!
We are going all out for our next years' edition and are thrilled to confirm that Terror, Marduk and Madball are headlining! And that's not all… Aborted and Spy have also been added. In addition, four Dutch bands are also joining the frenzy: Lifelong, Bent Out of Shape, Bladecrusher and Radeloos Ziedend.
More than 30 bands have now been announced for the 6th edition of Pitfest. All information and (weekend)tickets can be found on the website: https://pitfest.nl/
We still have some more surprises up our sleeves! And as soon as it's completely clear how the daily schedule will be, we will start selling the single day tickets.