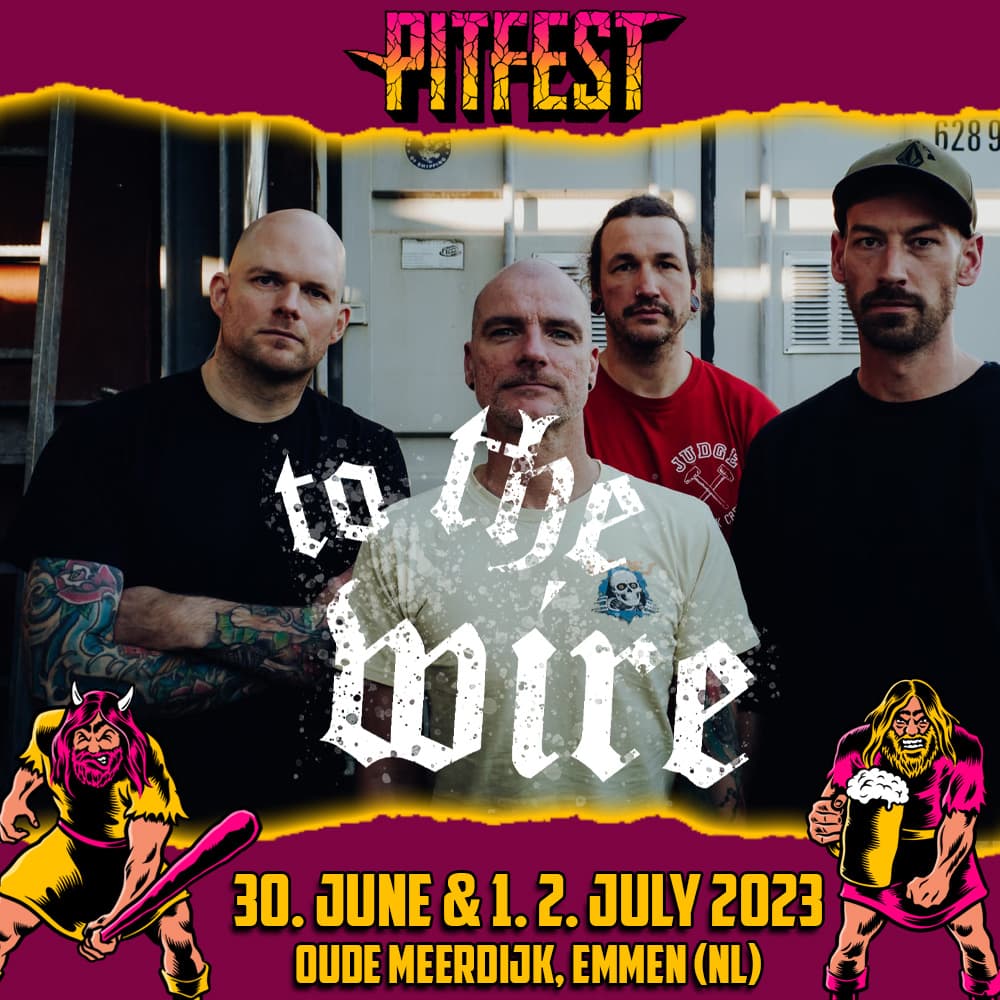 To The Wire (GER) replaces End It
We are happy to add the German powerhouse TO THE WIRE to our bill! They will replace End It, because End It canceled their European tour for logistical reasons.
"It's hardcore time!"
Exactly in this spirit, TO THE WIRE were founded mid-2022, to unleash their raw energy on their listeners in full force.
"If nobody does it, we will do it ourselves!"
The time is just right for old-school hardcore and the Ruhrpott foursome falls on open ears. Something is different. There is tension in the air. Amongst an abundance of tough guy attitude and beatdown TO THE WIRE stand out from the crowd with their 80's and 90's influenced sound.